REACTIVA HPA Press Brake
REACTIVA THE NEW HYBRID ZERO KM SHEET METAL PRESS BRAKE IN LINE WITH INDUSTRY 4.0


HYBRID IS BETTER
In these times where innovation is based on the development of GREEN technologies also for press brakes The future is hybrid both for the lower environmental impact and for the bending precision and tonnage that can reach.

The hybrid solution makes it possible to combine the precision of the electric bending press with the power of the traditional hydraulic bending press, guaranteeing an energy saving of 40% compared to traditional systems, reaching high tonnages precluded by the purely electric bending machine.  The synergy between brushless electric motors able to supply variable speeds and torques and hydraulic cylinders is the best compromise to have the advantages of the electric bending machine (maximum reliability and precision in achieving the exact bending point) and the advantages of the hydraulic bending machine such as power and the possibility of bending in coining used by the benders but a limiting condition for the electric benders
RPC Benders recognizes the most efficient bending solution in the hybrid press brake.
For this reason, RPC Benders has created a single and unique range of hybrid bending presses The REACTIVA HYBRID series press brake offers a wide range of bending machines starting from 25 Ton for 1.2 meters up to 300 tons for 4 meters The REACTIVA HYBRID series press brake is designed and built entirely in Italy in our factory in Piacenza
The materials and the components of first quality used together with the extremely precise testing according to strict standard procedures guarantees the maximum reliability in time of the REACTIVA press brake
For example, a 300 tonne per 4 meter Reactiva Hybrid line has an installed power of only 15 KW compared to 30 kW of a traditional hydraulic system with the same tonnage.
The new "Reactiva" hybrid press brake contains winning values:
WIDE RANGE, unique for the press brake sector with a hybrid system
starting from 25 tons per 1.2 meters up to 300 tons for 4 meters with 13 different models for power and lengths
EXCLUSIVE PATENTS
for the hybrid system and the active compensation of the lower table
FLEXIBLE WARRANTY
because the customer decides the warranty as and when he wants it.
INNOVATIVE HPA ELECTRO-HYDRAULIC THRUST GENERATOR:

"ELECTRO-HYDRAULIC CLUTCH"
The system is based on an electric axis equipped with a hydraulic clutch (thus combining the two traditional techniques), equipped with a brushless electric motor, capable of providing high forces and high movement speeds.

ADVANTAGES OF THE SYSTEM:
- Complete electric axis: the logic control is the same as a traditional electric thrust generator, because the hydraulic circuit behaves exactly like a clutch. The precision and repeatability of the axis are the same as for the electric axis.
- Very limited losses of mineral oil as the system requires an order of magnitude lower than the hydraulic solution (but enough to have a damper), and above all operates in closed cycle (ecological solution).
- Energy saving system: (typical of electrical solutions) in that it only requires mains power when necessary, as it does not have anything in continuous recycling (as in the hydraulic solution), and in quantities that are strictly necessary to complete the machining.
The success of RPC Piegatrici and of the Reactiva press brake is the success of its customers, which translates into these characteristics:
RELIABILITY, thanks to the high quality of the structures and components of the machines.
SIMPLIFIED USE, thanks to state-of-the-art simple and intuitive software.
CUSTOMIZATION, thanks to the possibility to configure the different work stations according to the needs and to customize the machines with the customer's brand colours.
PRODUCTIVITY, thanks to the optimization of the processes and the quality of the products.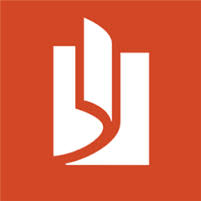 » REACTIVA RPC BROCHURE


Video
REACTIVA HPA Press Brake